Camp For Your Dog Instead of a Dog Boarding Kennel?
Toronto & Durham's favourite dog camp boarding kennel and dog daycare, located right in the GTA!
On 100 acres of beautiful rolling hills with hiking trails, heated indoor play, outdoor park, and more!
The Original Dogs at Camp Dog Boarding Kennel and Daycare
Dogs at Camp provides kennel free day and overnight dog boarding and dog daycare, and we serve Toronto, the GTA, and Durham Region. The camp opened in 2002, and set the standard for kennel free dog boarding and daycare ever since. All dogs enjoy all day play in a two acre on site dog park, an 1800 square foot indoor playroom with cushy rooms, heated floors, filtered water, an air filtration system, a closed circuit camera system, and much more!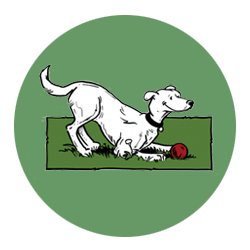 Dogs play in our on-site TWO ACRE dog park, supervised at all times by our Camp Counsellors.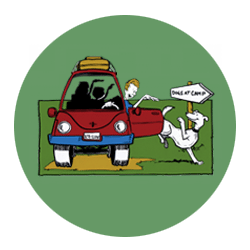 We pick up and drop off anywhere in the GTA, and now offer day camp shuttle service in Durham Region!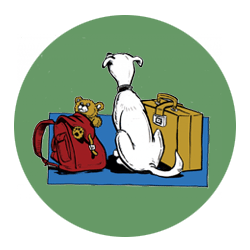 More experience (17 years!), more space, more staff, and lots more for dogs to do!
What Does Camp Look Like?
Check out some photos. Schedule a tour and come see for yourself!
Dogs at Camp is a unique environment - open Winter, Spring, Summer, and Fall - and is quite different to a traditional dog boarding kennel. Here, dogs spend their days playing with other friendly dogs, supervised at all times by our Camp Counsellors.  We offer large open spaces for dogs to run and play! Camp for dogs is not at all like a traditional dog boarding kennel. What does it look like? Here are just a few photos, but click below to see many more!
Who We Are
15 Staff Members, Professional and Experienced, and  All Dog 'parents' too.
Our Camp Manager, Assistant Camp Manager, Camp Supervisor, Camp Coordinator, and Quality Assurance Supervisor - along with all of our Camp Counsellors - work hard every day to ensure that every camper has a fun and safe  experience!
We share your love of dogs, and when it comes to the care of our own dogs we expect nothing but the very best. We miss our dogs when we're apart from them, and we certainly understand that you'll miss yours, too.  But camp is fun, and we do our best to give each camper a wonderful experience while your'e away!

Exceeding Expectations
Great location, outstanding accommodations, and the very best care for your dog.
We set the example for others! Yes, we'll take your dog on a hike (and a swim if she'd enjoy that too!) with a few of her best dog buddies. If you're busy in your non-dog world, we'll pick Fido up from your location -- and drop him off at the end of his stay! And, if you think he could use some cleaning up after his dog camp adventures, we're happy to give him a warm sudsy bath and blow dry. A little spa treatment is a nice welcome at the end of a busy vacation, even if you're a dog!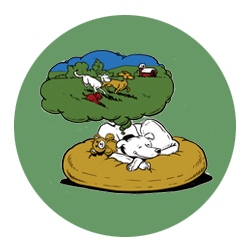 Our overnight and day camp rates depend on how long your dog will be camping with us.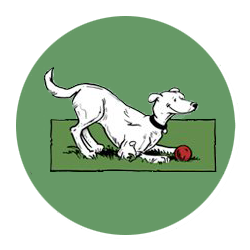 Dog Daycare with shuttle service from Ajax and Whitby. So much more fun than an indoor daycare!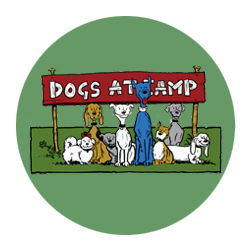 We'd love to meet you and your dog! Let us show you our beautiful country spot.
How Do We Compare?
You want the very best for your dog, and we understand, because we do too.
Will your dog spend her day in just one field? Not here, and that's what makes us different to other dog boarding kennels and camps.
When you're looking for the right spot for your dog, it's natural to compare (and we encourage you to do so)! While comparing, consider the activities that each facility offers for your dog. Do they offer walking and hiking trails? Swimming? Is there lots of indoor play space too?
Not all dog boarding kennels are alike. Compare us to the others:
| Feature | Us | Them |
| --- | --- | --- |
| First Dog Camp in Ontario (Since 2002) | | |
| Shuttle Service to and from the GTA | | |
| Camp Property Located in the GTA | | |
| Property Size 100 Acres+ | | |
| Kennel Free Dog Boarding | | Some |
| Management on site | | Some |
| Closed Circuit Video & Audio Monitoring System | | |
| Outdoor Enclosed Play Park | 2 Acres | Between 1/4 and 1 Acre |
| Indoor Playroom | 1500 Sq Ft. | Between 500 and 800 Sq Ft. |
| Staff Certified in Pet First Aid | | Some |
| On Site Walking Trails | | |
| On Site Swimming Pond | | |
| Central Air Conditioning | | |
| Radiant In-Floor Heating | | |
| Indoor Air Filtration System | | |
| Filtered Drinking Water | | |
| Licensed & Limited # of Dogs | | Some |
Find Us
Where are we?
We're located right in the GTA, and we serve Toronto and Durham Region!
Prefer not to drive? We offer shuttle service to camp from anywhere in the GTA!
People are Talking About Dogs at Camp
After 17 years, our reputation means the world to us. Why not speak to one of our many happy clients? They'd be delighted to chat with you, and we would be happy to arrange that. To do so, give us a call or drop us a note! Looking for Dogs at Camp Google reviews? Click here!
Follow your dog's camp experience on Instagram or Facebook!